About Scarinex
How Scarinex Works
Scar Removal Info
FAQ
Order Now
Why Is Scarinex™ The #1 Choice for Scar Removal?
Read this important information below to discover how Scarinex™ can help reduce and fade the appearance of scars.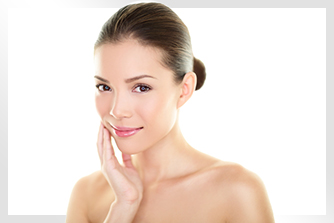 Scarinex™ is known as the most comprehensive 2-step dual action scar system available today. Thousands of our customers are thrilled how they have reduced the appearance of their scars and how their skin has healed since using Scarinex™. In fact, they're so happy that they told us they'll never buy any of the 'cheap scar removal treatment' ever again. Here's why:
You see, most scar remedies contain only a few key ingredients important for fading scars and healing, repairing and rejuvenating the skin. Which is why the 'cheap scar fading treatments' everyone buys in pharmacies might reduce some of the swelling or redness - but will not completely fade your scars or help rejuvenate and the repair the skin. Sometimes they don't even work at all. Isn't it time you had a scar removal system that's 100% natural and that works?
Most scar treatments have less than top-notch purity, and are packaged without key ingredients known for their rejuvenation and healing properties. Only Scarinex™ has it all. Scarinex™ was developed to adhere to the strictest quality standards and contains more effective and bioavailable ingredients than any other product, hands down. Which is why people are calling it the 'most comprehensive scar removal system'.
Scarinex™ proprietary formula is a 2-step dual action repair and rejuvenate scar system that utilizes extensively researched ingredients that are at the top of their respective health goals in terms of quality standards, scientific research, and purity. We recommend comparing the ingredients in Scarinex™ with the competition. We are confident that you will not find a better treatment for scars on the market.
Scarinex™ Follows the Highest Quality Standards

Scarinex™ contains highly tested ingredients that meet the strength and purity guidelines of the USP/NF (United States Pharmacopeia National Formulary). It is manufactured in the United States in an FDA registered laboratory that exceeds industry standards. Our manufacturing facility is GMP-certified and abides by the strictest FDA recommendations.
Scarinex™ is the Best Scar System on the Market
Reduces Inflammation & Swelling
Effectively improves appearance and heals the skin
Improves Skin Tone
Decreases redness and balances skin tone
Nourishes and Rejuvenates the Skin
Repairs the epidermis and moisturizes
Protects and Heals
Block toxins from entering the wound as scars heal
100% Risk-Free Results
Feel confident and secure with our 100% money back guarantee
Scarinex™ Gets to the Root of the Problem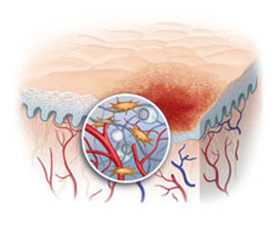 Most people have at least one scar on their body. Scars are the deposit of a fibrous tissue called collagen, much like the original skin tissue, but is laid down in a different pattern. Healing begins by the blood clotting in the wound bed. The body then begins depositing collagen to repair the broken skin. This "new" collagen is not the same as the original tissue; therefore it has a different appearance than the original skin. The longer it takes a wound to heal, the more collagen is deposited in the wound and the worse the scar is. Scars can affect people emotionally as well. We believe it's time to heal scars and improve their appearances as much as possible.
For these reasons, it's crucial to have a scar remedy that works. It is important to follow a care regime daily to both repair the existing skin damage, reduce the appearance of existing scars, while parallely conditioning the skin with nourishment to improve skin tone and promote rejuvenation of the skin.
Scarinex™ stands above other solutions by addressing the problem at its root. Scarinex™ is a painless, risk-free total care system that will repair your skin. It's a unique, maximum strength, proprietary blend of ingredients that is specially formulated to target persistent old scars as well as heal new scars.
Scarinex™ is Recommended by Doctors and Medical Scientists:
What Do Scarinex™ Customers Have to Say?
All testimonials reflect the range of typical results that our customers experience.
Comment by: Mary T.
Scarinex is the best thing for scars!! I tried all the home remedies, and most of the over the counter stuff, and nothing really worked. Since there was a money back guarantee, I thought I would try Scarinex too, not having much hope. None of the other products I tried said I could get my money back!! But I never had to call for a refund, it just worked, plain and simple, and my scars now are hardly noticeable at all.
Comment by: Kalisha S.
After trying everything else, I finally tried Scarinex, which I should have done to begin with. I am happy to say that you can barely see the scar on my face after about 2 and a half months of using scarinex! Thanks!
Comment by: Marcel D.
Your company created 2 great products. I used them both and had better results than what my doctor gave me. Great product!
Comment by: Kathy F.
My last baby was delivered by C-Section. I have always had a great body and wore a bikini all summer long. But after the baby, I had to buy a one piece suit, Yuck!! I lost the baby fat, but not the scar. So, I asked my doctor if there was anything I could do, and she suggested Scarinex. It was a pretty big scar, so it was not an overnight fix, but I kept applying it, and now you can hardly notice any scar at all. I love it!!
Comment by: James L.
Scarinex Rocks! I thought I would have to live with my scar forever. But I tried your product and I'm a happy happy man!
Comment by: Heather W.
Scarinex got rid of my scars! Thank you for a great product!
Comment by: Robert P.
I had a motorbike accident a few years ago. As a result, my left arm was covered in scars. Nothing I did improved how they looked.Most of my girlfriends were put off my them. I tried Scarinex. I used it every single day for about seven months and now I am happy to say that you can hardly notice them.
Comment by: Tracy B.
I fell off my bike when I was ten. I had a scar on my right knee. Not a big deal but it always bothered me. My friend recommended Scarinex after she used it for acne. I thought why not. After three months of use, my scar is now a thin white line.
Comment by: Moisha M.
I had knee surgery two years ago but I still have the scars. Sure, they are small because it was microsurgery but who wants two little knobs on their knees? I used Scarinex religiously for four months and now my little marks are gone. Thanks Scarinex!
Why is Scarinex™ So Effective?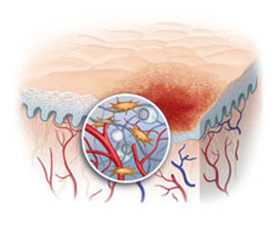 Scarinex™ is a breakthrough proprietary treatment that effectively combines the most powerful and extensively researched ingredients, giving you a unique and innovative, 2-step dual-action (repair and rejuvenate) scar fading formula. Every single ingredient in Scarinex™ was hand-picked by a team of medical doctors and scientific researchers, based on clinical data and designed to help fade the appearance of scars and get results more effectively than any other scar product available.
Scarinex™ contains tested ingredients that meet the strength and purity standards of the USP/NF (United States Pharmacopeia–National Formulary). Each ingredient was carefully researched and included based on clinical data. No other non-prescription solution comes close to in terms of quality and purity of ingredients.
Scarinex™ Gel should be applied three or four times during the day and Scarinex™ Cream in the morning and again in the evening, before bed. Although this is the preferred method, you can apply the Scarinex™ Cream, rubbing it into the scar so there is little moisture left, then applying Scarinex™ Gel directly after. This should be done 3-4 times a day keeping the area moist.
Scarinex™ Scar Gel's Proprietary Blend of Ingredients:
Click here to see Scarinex™ Scar Gel label.

Dimethicone
Cyclomethicone (And) Dimethiconol
Cyclopentasiloxane (And) Dimethicone/Vinyl Dimethicone
Crosspolymer
Scarinex™ Skin Rejuvenator's Proprietary Blend of Ingredients:
Click here to see Scarinex™ Skin Rejuvenator label.

Aloe Barbadensis(Aloe Vera)

Carthamus Tintorius(Safflower) Seed

Helianthus Annuus (SunFlower) Seed Oil

Allium Cepa (Onion) Bulb Extract

Water (Reverse Osmosis)

Tocopheryl Acetate (Vitamin E)

Simmodsia Chinensis (Jojoba Oil)



Emu Oil

Allantoin

Vitamin C (Ascorbic Acid)



Cymbopogon Martin (Palmarosa)

Helichrysum Stoechas (Immortelle) Extract

PEG-4

Xanthan Gum

Potassium Sorbate

Citric Acid

Fragrance